The Ultimate Survival Tools
Wrench is a GAME CHANGER for Bushcrafters, Survivalists, Homesteaders, Hikers, Campers or anyone who enjoys spending time outdoors. Build limitless structures with one lightweight and easy-to-carry tool that has infinite uses. Never run out of or have to make cordage again. Recommended for soft wood and green wood working projects!
TAPERED AUGER HEAD
has a 1" diameter hole that is tapered on one end to a sharpened edge so that you can make wooden pegs by using a log or mallet to hammer/drill the Auger Head into logs and sticks.
DUAL PURPOSE HANDLE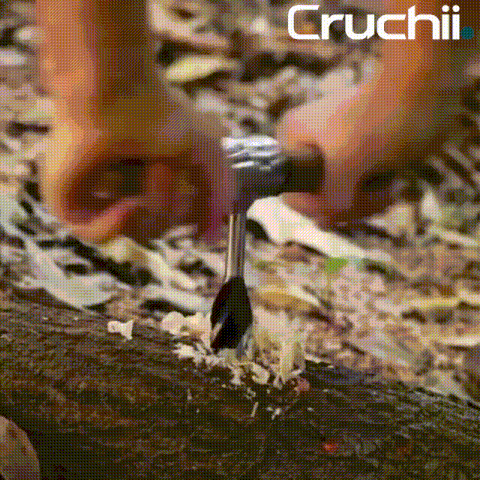 Run a stick through and use it as a handle for the auger - Remove the stick and the tapered portion acts as a cutter to cut round sockets which are sized to fit in the hole you drilled with the auger
INFINITE USES




This tool practically eliminates the need for making cordage and enables you to make unlimited items and structures - Use it to help you make fish traps, chairs, drinking steins, other tools like mallets, ladders, pump drills, and maple syrup taps - It will even help you make an entire cabin - The possibilities are endless with this amazing Bushcraft EDC Tool.
SPECIFICATIONS



Weight: 0.71lbs
Color: Silver
Material: Carbon Steel
Size: 5.94*2.35 inches
PACKAGE

1* Bushcraft Hand Auger Wrench (including leather case)